New book: Great Landscapes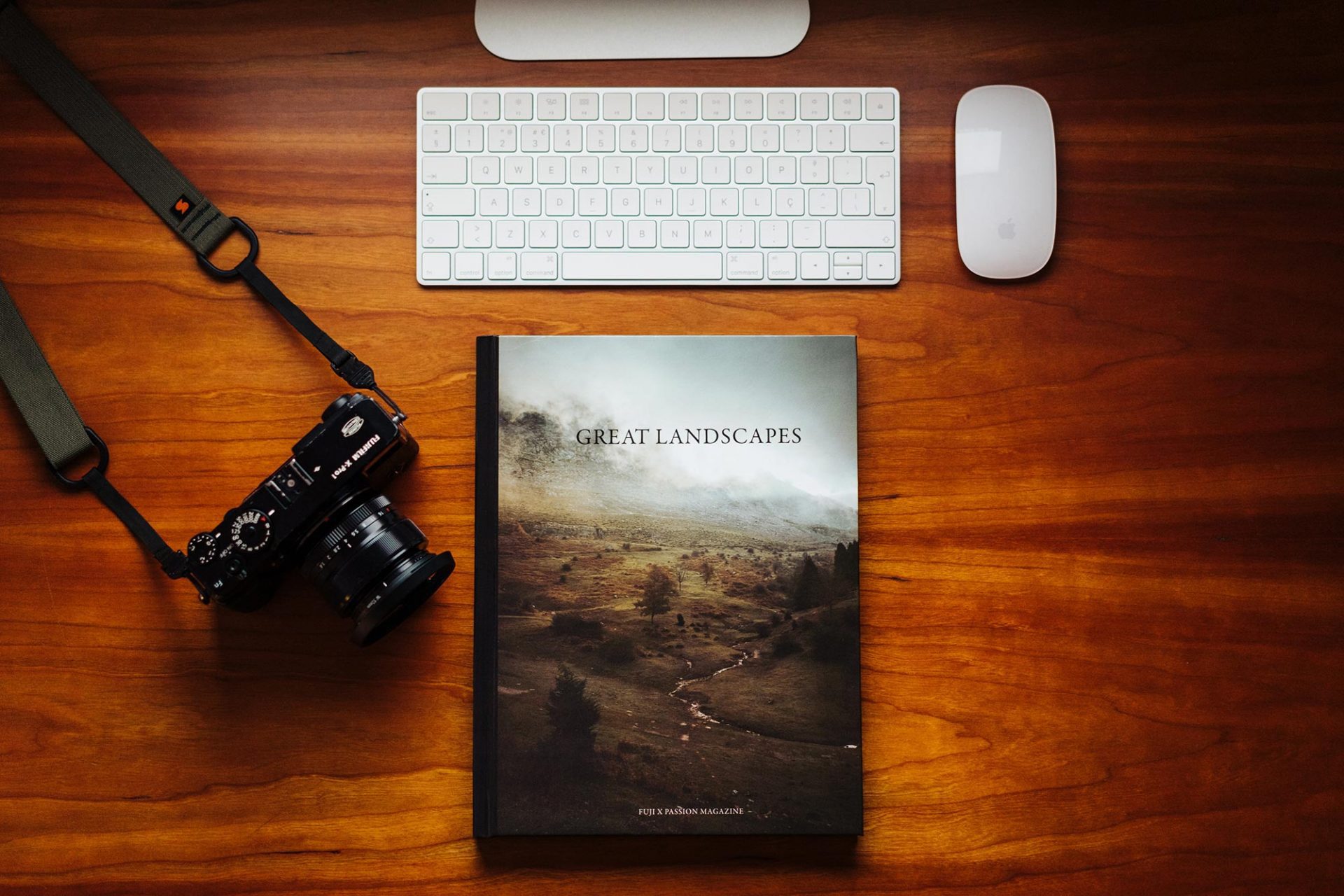 One of the first novelties this year is the edition of the first Fuji X Passion book. Soon, other titles will follow, covering the most diverse themes and photographic genres.
We all agree that it is totally different to see a photograph on the computer and the same photograph on paper. A printed photo is to be admired, no one swipes or puts a heart on and moves on. There is something magical, unique.
Over the past year, we have seen a series of paper projects born, usually personal things, small books made and edited by the photographer himself. Some really good, very well executed, with inspiring photographs. We have even presented some here at Fuji X Passion.
We love printed things. We love books. We love the smell of paper, feeling the texture, enjoying the detail, the grain, the stories that some images tell us, or that lead us to travel.
This is exactly what we intend to do, to take our readers on a journey, with the launch of the book "GREAT LANDSCAPES", where we have collected some of the best landscape photographs that we published in recent years.
This book results from many hours of work invested by each of the photographers invited. Many hours of sleep were lost, hours sitting in the car or plane, hiking in difficult terrain, and backpacks loaded with equipment. Without them, without their keen eyesight, without their fantastic photographs, none of this had been possible.
These images didn't come out that way by chance. It is true that in landscape photography luck is also needed. But in reality, we can only achieve it – luck – if we are there, at the moment, at the right time, to photograph each colourful cloud, each sunbeam, each mountain, each waterfall. Landscape photographers know that there are many moments of disappointment, many hours lost in vain. But when everything comes together, when you come home with "the" photograph, you know it was worth all the effort invested.

If you are like us, if you like a good photography book, you cannot miss this first edition of ours – "Great Landscapes", a 125-page book, hardcover, premium (matte) paper.
There are more than 100 pages with photographs of beautiful landscapes. In the final chapter, we show what equipment was used, the technical data, the author, and the corresponding website for each photo.
* FREE SHIPPING
** Due to the pandemic crisis and consequent restrictions imposed, please note that, after dispatch, the delivery time may be extended from a few days to several weeks, depending on the country of destination. We appreciate your comprehension.