The Fujifilm 18mm for Wedding Photography
The Fujifilm XF 18mm f2 R was one of three lenses released in 2012 alongside the Fujifilm X-Pro1 (the other two being the 35mm f1.4 and the 60 mm f2.4 r macro).
It was one of the first lenses I bought for my X-Pro2 and I often pair it with my 35mm f2 R WR. That gives me the full-frame equivalent of 28mm and 50mm.
It's often described as one of Fujifilm's worst lenses, but I love this little lens and I've used it at every wedding I've shot with Fujifilm cameras (approximately 70 and counting).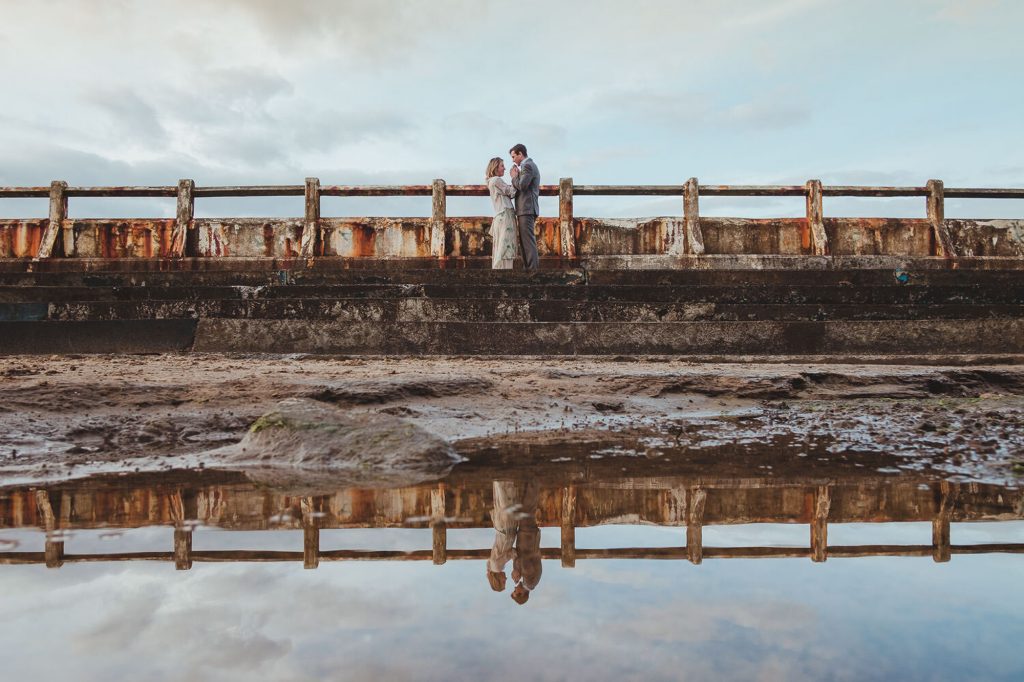 One of the things I like most about this lens is its focal length. I shoot with two camera bodies, with a single prime lens on each. At 28mm full-frame equivalent it is about as wide as you can go without significant distortion (I've hired the 16mm f1.4 R WR three times and preferred the 18mm). It's a great documentary lens, allowing you to get a lot of contextual details in your shots without having to be a long way from the action. In small rooms, it excels.
Another plus point is that it is light and compact. On an X-Pro2 it's not too much bigger than an X100. It's not a pancake lens, but it's not far off. This means that it is discreet and not intimidating for the subject, and easy to carry on 16 hour wedding days.
While the Fujifilm system is already cheaper than many other camera systems, the 18mm lens is cheap even amongst the Fujifilm XF range. Perhaps because of its relatively poor reputation, it can often be found second hand for under £200. That's one of the principal reasons it is my dance floor lens of choice. I love to get in on the dance floor action at a wedding, and that means getting bumped and jostled by drunken guests. It sits on my X-T1 with a titchy Godox tt350 flash, to complete a cheap but very capable little package.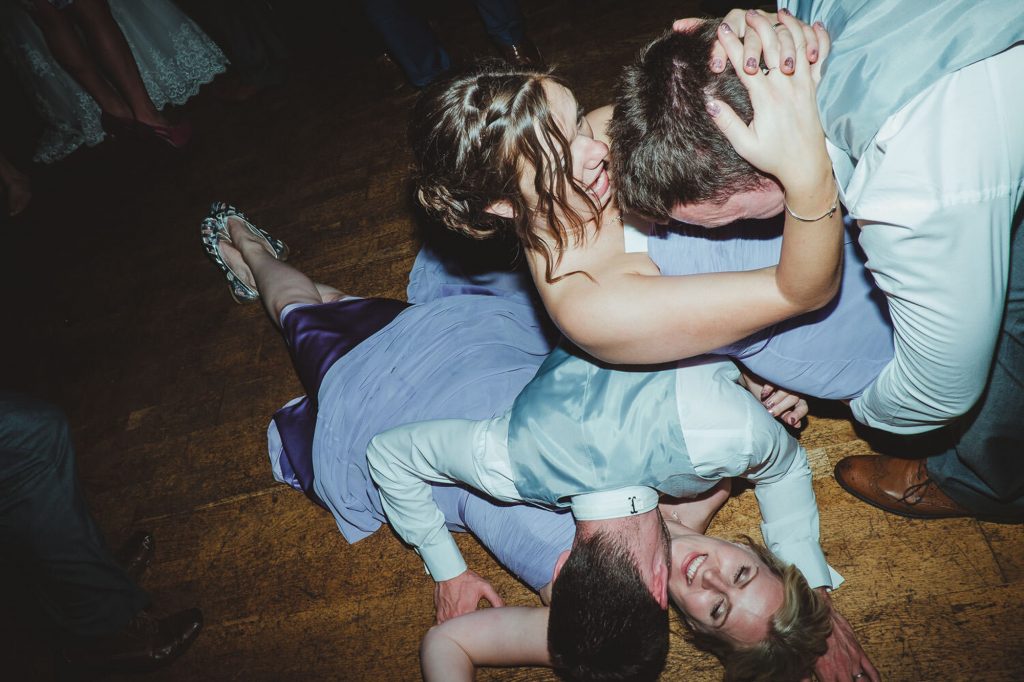 I've never been a pixel peeper, so perhaps that's why I've never been concerned by the softness in the corners of the 18mm. It's sharp enough for my needs. If I'm at f2 then my subjects are rarely at the extreme edges of the frame, and if I'm layering where the edge to edge sharpness is important I'm at f5.6 or higher anyway, where the 18mm is perfectly sharp.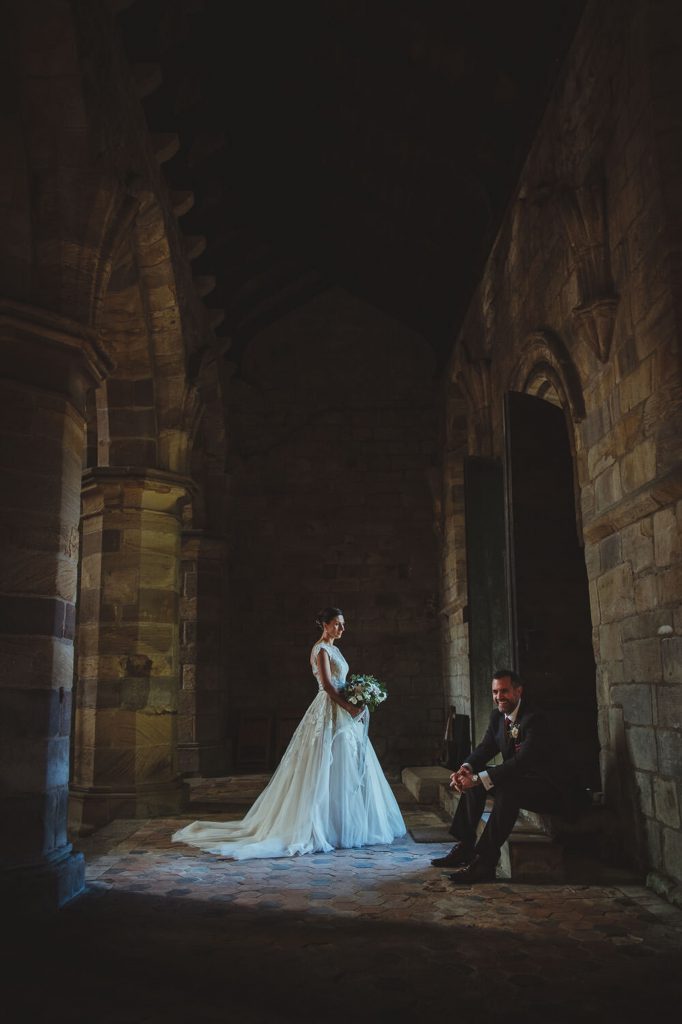 The main characteristic of the lens that I dislike is the chromatic aberration it produces. It is the worst amongst all the Fujifilm lenses I've used (and I've used pretty much all of them!). The X-Pro2, in particular, does a decent(ish) job of correcting it in camera and the rest can usually be achieved in editing software such as Lightroom.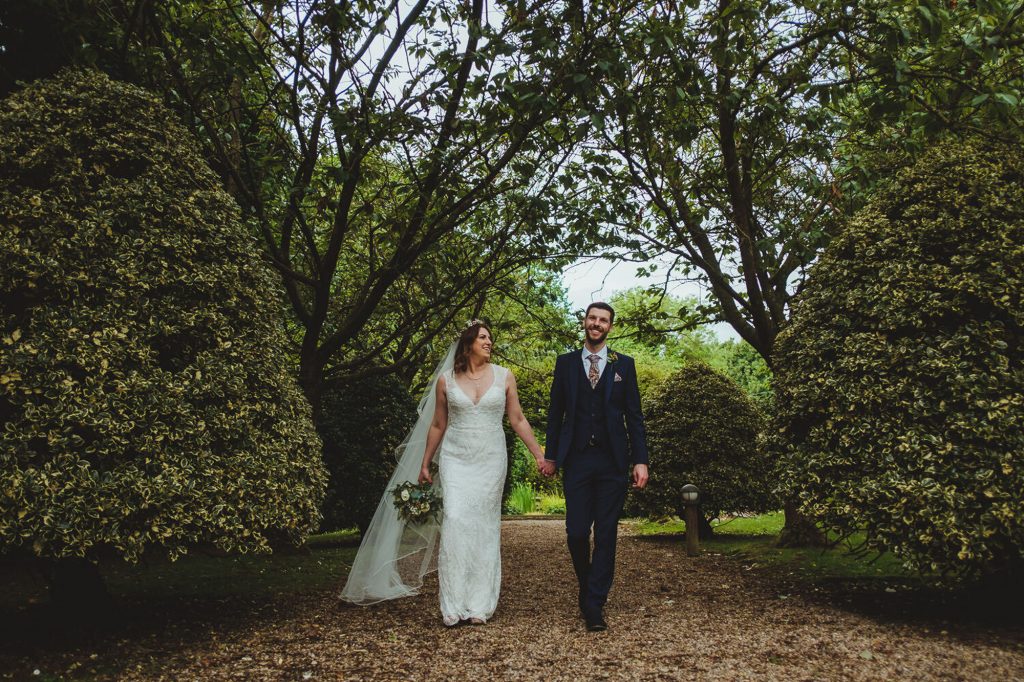 I much prefer the character of a lens over its technical specifications, and I do think that the 18mm has a distinct 'feel.' I can't pin it down exactly. Perhaps it's the colour fringing, the way it renders colours (although the Fujifilm cameras themselves and their colour science are one of the main reasons I switched from Canon to Fujifilm), the field of view, the bokeh, the sharpness, or perhaps it's a combination of all of those. When I'm editing wedding photographs those taken with the 18mm stand out quite often.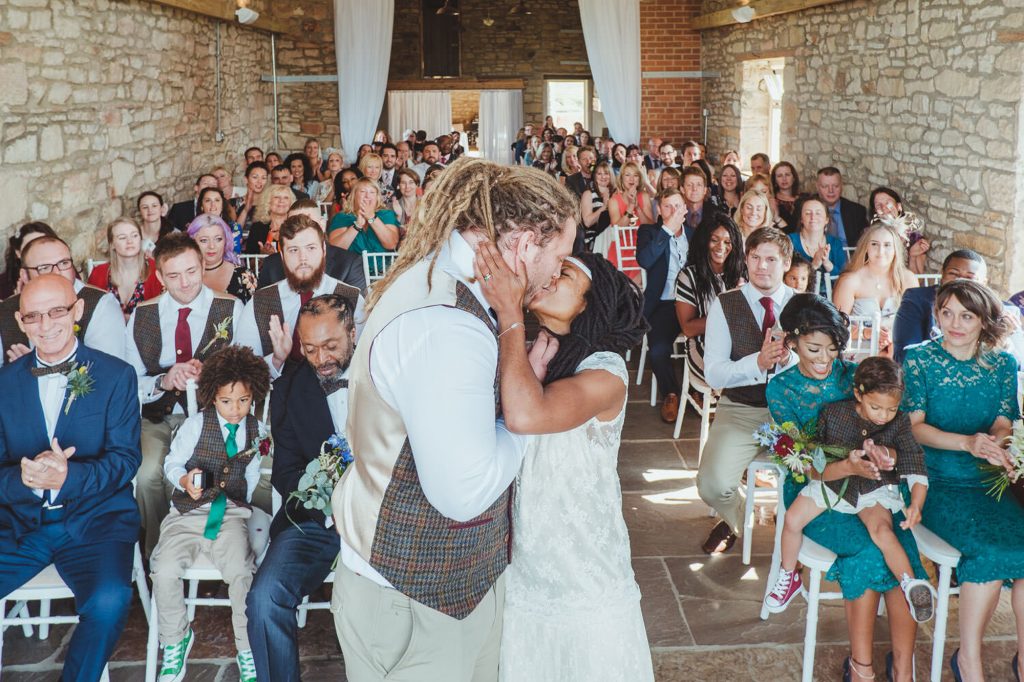 The only downside to the lens having such character is ensuring that it matches the other wedding photographs taken with different focal lengths. This is something I've paid close attention to this wedding season in particular, and I've noticed that it was far easier to pair the 23mm f1.4 with the 56mm f1.2 for example, than the 18mm with either of those two lenses or indeed the 35mm f2.
It makes me think that it would be an ideal one camera, one lens wedding set up. I haven't quite found the courage to go that hardcore just yet, but there are a number of other wedding photographers using just that combination that I admire greatly. They are Facundo Santana, Ian Weldon, and Paul Jarrett.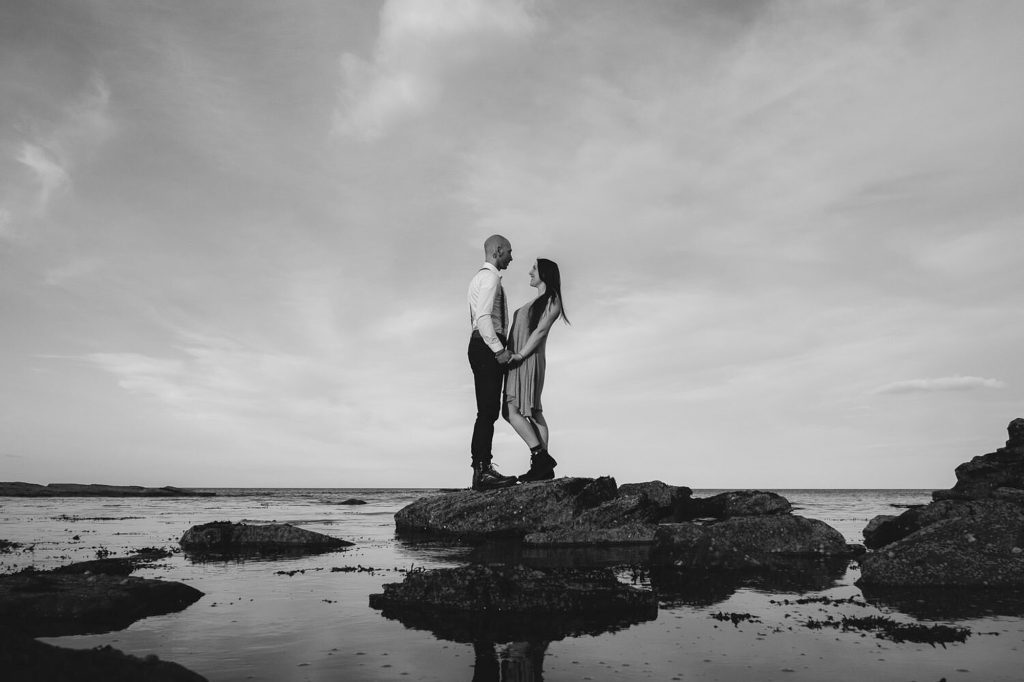 Last thoughts. I love the square lens hood on this thing. The manual focus ring is a bit fiddly to use. The lens chatters a bit as it acquires focus and it moves back and forth. The f2 aperture is pretty fast, but for dark weddings in North East England, I'd prefer an extra stop or two.
The Fujifilm lens system has matured considerably since the 18mm was introduced eight years ago. Most of the prime and zoom lens line up has been fleshed out and many people are speculating that it is time for Fujifilm to go back to the start and update their oldest lenses. The 18mm would surely be the first in line. While I'm happy with the current 18mm and I expect to use it in many more weddings to come, there are a few improvements I'd like to see.
The first improvement I'd like to see is weather sealing. The 18mm f2 sits well with the rest of the 'Fujicron' f2 lenses (23mm f2, 35mm f2 and 50mm f2) that are small, cheap and resistant to the elements.
Having said that, I'd also like to see an 18mm f1.4 or even f1.2 at some point. That would go a long way towards it replacing the 23mm f1.4 I currently use as my default wide lens on the wedding day.
The last thing I'd change is the chromatic aberration. While it can be dealt with in post-production, I'd rather it be optically right in camera.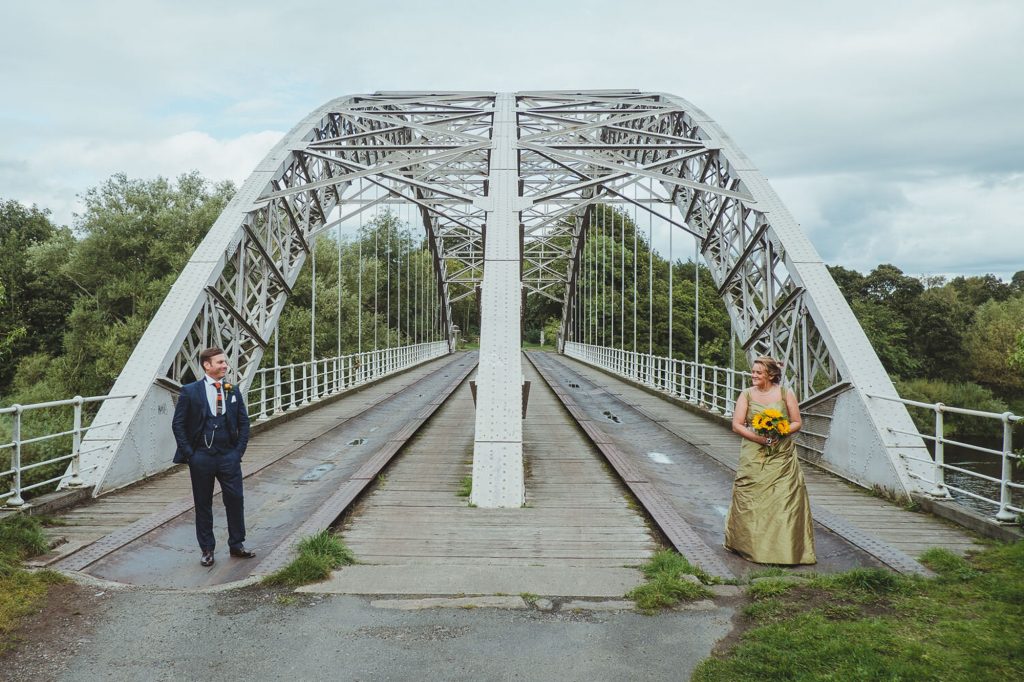 Until, or perhaps even after, Fujifilm updates the 18mm I'll be using it at all my weddings and for a good deal of my personal work. It's just so light, compact, and full of character, I can forgive its flaws.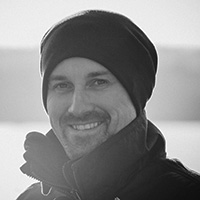 "Hey, I'm Barry. When I'm not hiking up the fells on a pre-wedding engagement shoot, or photographing a teary groom seeing his bride for the first time on their wedding day, you can find me editing photos in the office of my bungalow in Newcastle. My 18 month old son George will be on one knee and my 4 year old daughter will be running around my feet asking me to 'talk Woody and Buzz.'
I'll be trying, and failing, to multi-task as well as my wife Alicia who will be dealing with a work issue over the phone, putting on a load of washing and booking in her next tattoo session online while listening to the Distillers.
We both love music and have been to Leeds music festival countless times over the years.
When I met Alicia I realised that my life could be extraordinary and that I could pursue my dreams. I became a husband, a father and quit my job to become a full time wedding photographer.
Wedding photography allows me to scratch my creative itch like nothing else. There's the emotional ups and downs of the day, there's the adrenaline buzz of capturing fleeting moments that can never be repeated, there's the travel and meeting new people. I love mixing adventurous, climb-over-a-fence-and-risk-the-wrath-of-the-farmer-to-get-that-epic-sunset-shot with 100% pure documentary photographs of the father giving his daughter away."