Premium My thoughts about the Fujinon XF23mmF2R WR
The XF23mmF2 lens is ugly! Maybe the one of the ugliest lens I have in mind. I believe the Fuji guys are able to do so much better! I hope they don't put the department of future lenses on the trainee's hands again… However, there's "something" in this lens!
It may sound a little cliché, but in this article I will not address the technical aspects of the Fujinon 23mmF2R WR because, not only there is detailed information on the Internet, but reviews have been made where almost everything has been said, with detailed graphs, some more complete than Google Maps.
Quite frankly, I prefer a more down-to-earth approach, where I prefer to showcase day-to-day images and discuss the experience I've had with XF23mmF2 over the last 6 months of use.
CONTINUE READING…
---
Only for Premium Subscribers!
To access these articles you must be a PREMIUM subscriber to Fuji X Passion.
SUBSCRIBE NOW and get instant access to all Premium articles, all prior and upcoming magazines, all special editions, all previous videos, discounts and offers. If you are seeking relevant information about this camera system, or useful tips from photographers using the Fuji X system, this is the most valuable place for you.
---
BASIC Plan subscriber? Upgrade to PREMIUM!
Access your account HERE and sign in with your email address and password as always
In this step click the 'Subscriptions' tab and then 'Change plan'
Now you can change from the BASIC plan to the new PREMIUM PLAN
Finally, the system will only apply a proportional value to the remaining charge and change the plan immediately.
---
Already a Premium Subscriber?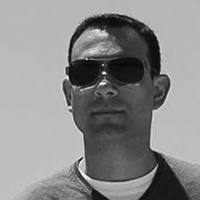 Co-Editor and co-founder of the Fuji X Passion project. Portuguese photographer with passion for landscape photography.