One day in 2012, I fell in love with Fuji
My journey in photography began in the late 1950's with a Kodak box Brownie, and in the next 50/60 years encompassed just about every make and type of camera.
I photographed cars, planes, trains, musicians and cakes for money and fun, I traveled in Europe for travel companies and shot fashion in Paris and photographed Queen Elizabeth in her Silver Jubilee review of the Royal Air Force.
I changed from film to digital in 2005/6, sadly saying goodbye to my XPan.
I was still undertaking commercial work using Sony A900s and Zeiss lenses.
In 2011 I was invited to visit a gypsy cave at Easter owned by a famous flamenco singer, I did not want to use flash and excitedly read the specifications for the Fujifilm X100 and the high ISO attracted me.
I bought the first X100 in the UK and loved the camera from day one.
It was a learning curve which required me being weaned of my Leica M8, which was awful.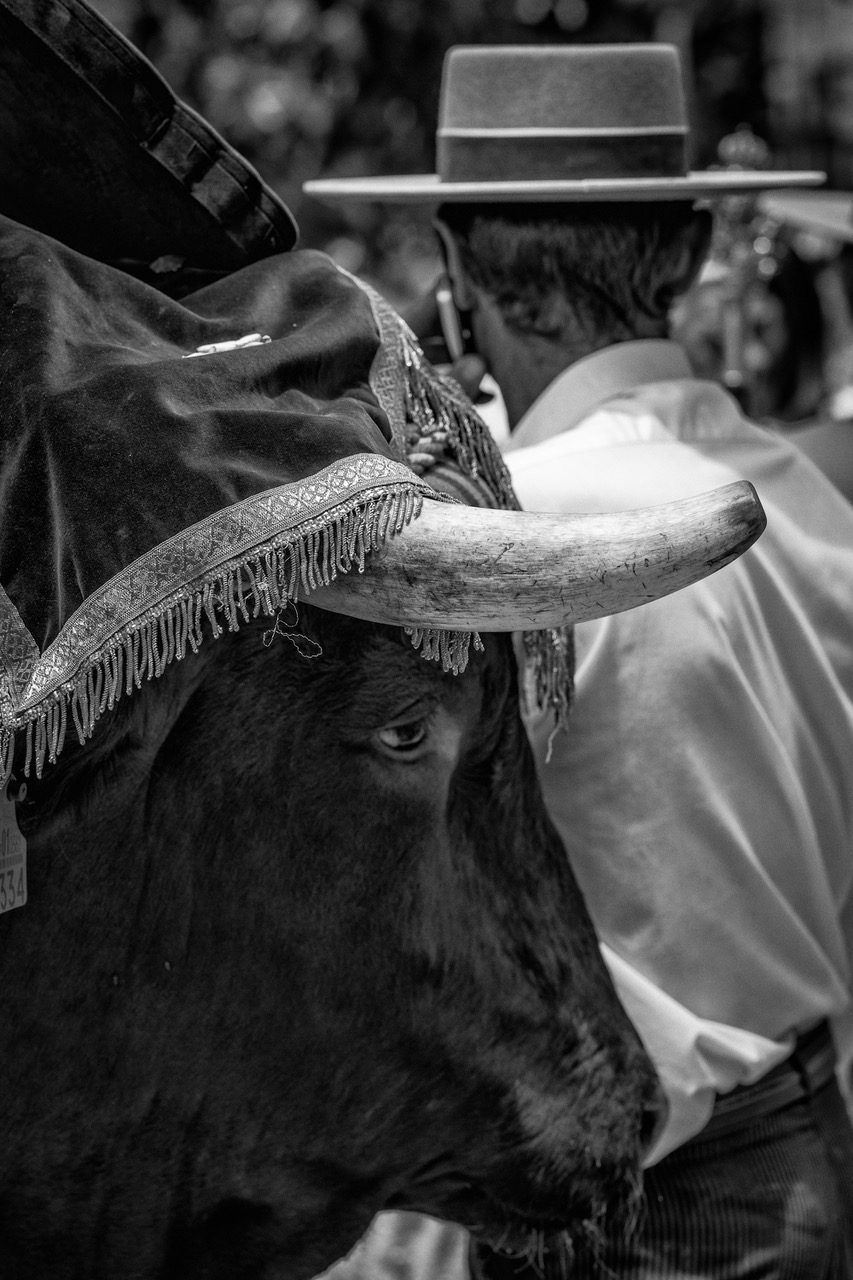 The event I bought the camera for never happened, but I was starting to use the X100 more and more.
In May 2012 I decided to go to see the processions for Rocio which is a pilgrimage across Andalucia, I took an A900 fitted with a Zeiss 135 F 1.8 and on the oposite end of the scale (literally) I took the X100.
When I started to process the images, suddenly I had a eureka moment, and one image in particular just sold me, and it was going to be a lifelong relationship with Fuji.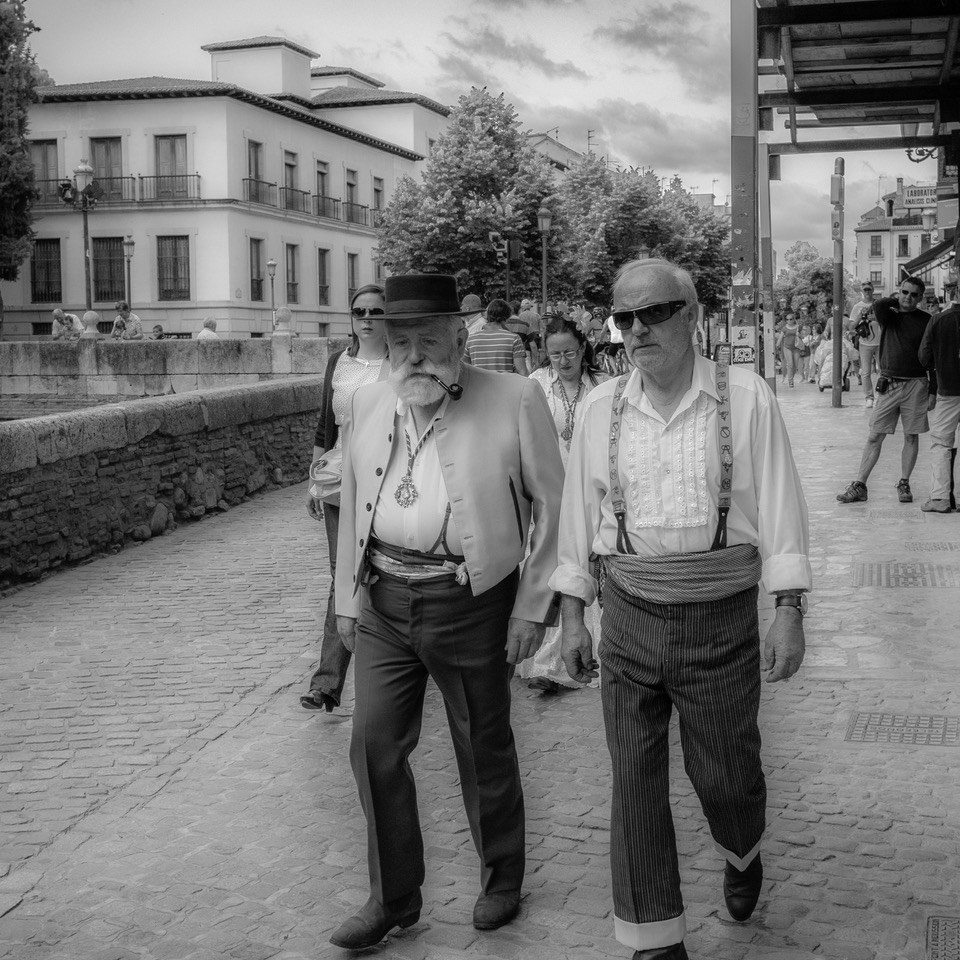 Included are two images from the Sony A900 of mobile use, which is now part of life, and the rest are the images taken with the X100, a shot from La Albayzín of the Generalife gardens in La Alhambra, a shot of the last lavedera (washing place) in Granada and 3 images from the day of the Rocio procession 2 converted to black and white.
The shot with the two women with the street receding behind, which is pseudo infrared is the image which pressed the button, I cannot explain why there is just something magical for me in the image.
I sold my Sony equipment, and I am now totally Fuji. Faults they have but so have every other make, but the DNA under the skin is pure photography.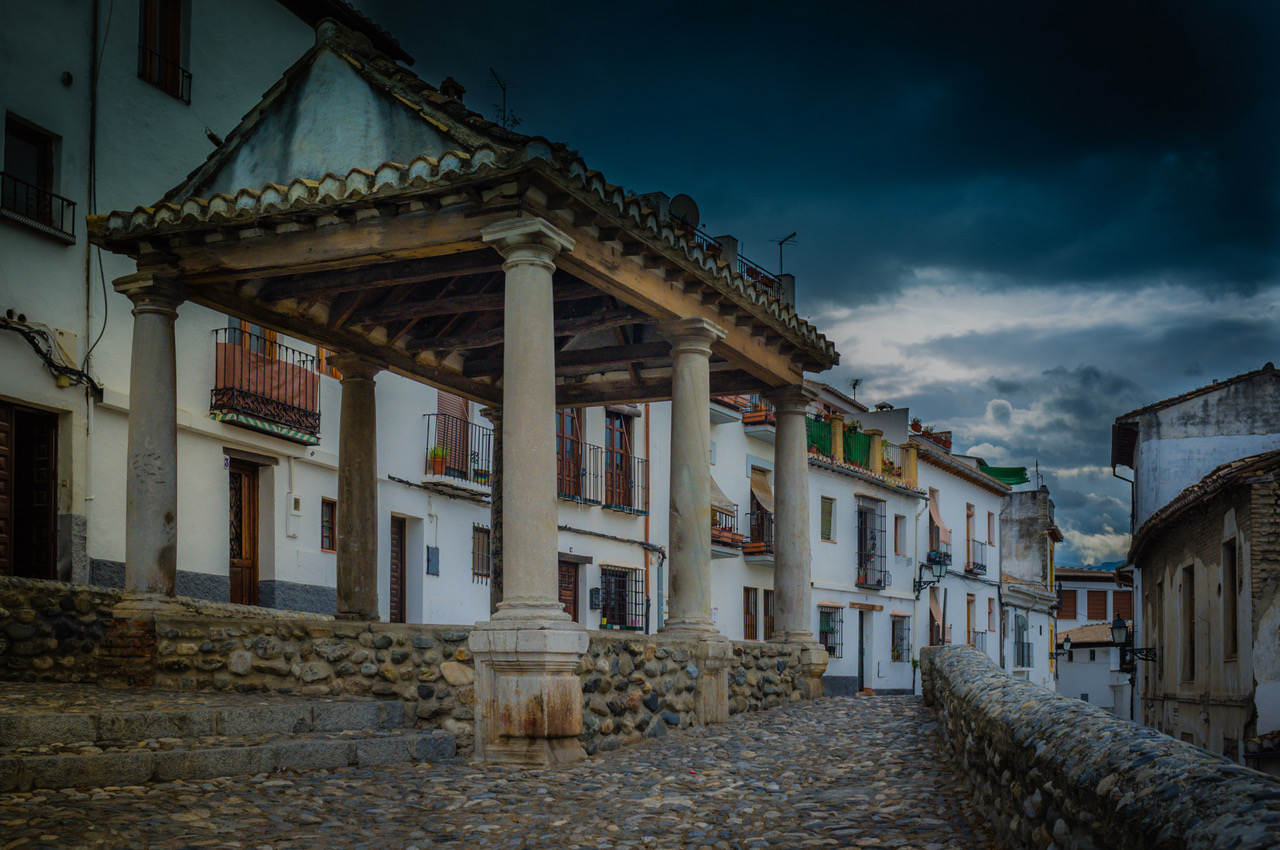 I am a lazy photographer these days, having spent years using light meters and flash meters, calculating exposure and pre-visualising the final images then spending hours in smelly dark rooms processing.
Now I put my trust in Fuji, Apple and Adobe.
These days influenced by James Ravilious who spent the later years in his life recording life in a Devon village and creating the Bee archive which will live forever, I am constructing an archive for my village which initially would be digital but eventually will become a book and an exhibition.
www.concharchivo.com
My other site, which contains work from my whole life is…
www.vision22.me
"I was born in the UK and worked as a graphic designer and photographer for most of my life and I feel privileged to have been doing what I love throughout my life and been paid for the pleasure.
I started to take photographs with a Box Brownie at the age of 7 or 8 years old, but the big revelation came when I was 10 and I watched my cousin develop a black and white print using a home made enlarger, 'that was it, I was hooked'.
The next momentous photographic event came on top of a mountain in Switzerland at the age of 13 when I suddenly thought how do I capture the whole scene. 'I suddenly knew!' if I took a series of photographs with my Kodak 127 then join the prints later that should work. It did! 50 years later I am still making panoramic photographs but now digitally though I do occasionally miss the Xpan panoramic camera which stands out among the mass of 5 x 4, roll film, 35mm cameras I have used over the years.
I have shot fashion, cars, musicians, products, hung out of helicopters, photographed air to air and covered the Silver jubilee of the British Queen, but I now work solely on my personal projects."